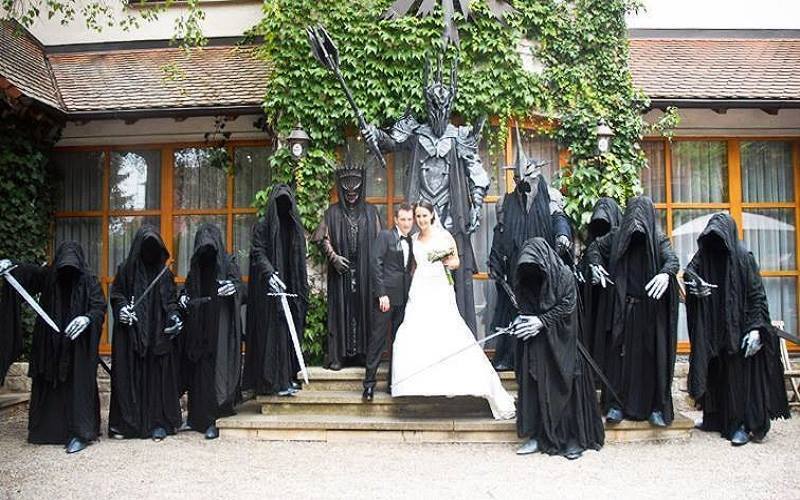 Have you ever wanted a Lord of the Rings themed wedding? Well, no need to get married... you get the Nine Ring Wraiths for free in Tyrs Paladium! :)~~
With our fearless leaders Vile and Lyllith taking a much needed brake in game to focus on RL, we have promoted.. seven, YES SEVEN fearless loyal guildies to help Tyrs Paladium carry on our traditions.
Jcleaver, Jeighsin, Lazumi, Shockly, Anti, Zhricon and Redlilly join Vile and Lyllith.
I have enjoyed getting to know them all on the forum and recently live on Teamspeak. Our ESO Tyrs guildies could not possibly be in better hands than this group.
Let it be recognized that Vile and Lyllith have both done a tremendous job taking the guild from zero to what we are today. Without their talented and relentless leadership, Tyrs Paladium ESO Chapter would have long folded. A special thank you to you BOTH!!
The future looks bright in ESO. Congrats all!!!